15. March 2023
Tickets can now be purchased at Kunsthaus Graz (daily 10 a.m. to 6 p.m.). On March 15 (10 a.m. to 6 p.m.) as well as from March 22 to 26 at the ticket booth at the Schubertkino. From March 22, tickets will also be sold in all festival cinemas. Online tickets are available directly via the timetable. All information on ticket prices and more can be found here.
If you have any further questions, please do not hesitate to contact us on the info hotline +43 (0) 316 269 555 or at ticketinfo(at)diagonale.at.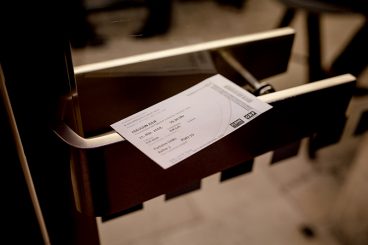 2. February 2023
The Diagonale is pleased to announce that the Festival of Austrian Film will open on Tuesday, March 21 with Patric Chiha's feature film Das Tier im Dschungel (La bête dans la jungle, AT/BE/FR 2023, 103 min). This year, the feature film will be accompanied by Viktoria Schmid's experimental miniature NYC RGB (US/AT 2023, 7 min), whose world premiere marks the start of the gala evening. More here.
22. November 2022
The Diagonale is pleased to announce the Festival of Austrian Film's new directorial team. In an unanimous decision by the general assembly, Claudia Slanar and Dominik Kamalzadeh have been selected to succeed Sebastian Höglinger and Peter Schernhuber as commercial and artistic directorship beginning in June 2023 and will be responsible for the festivals from 2024 to 2027. More here.