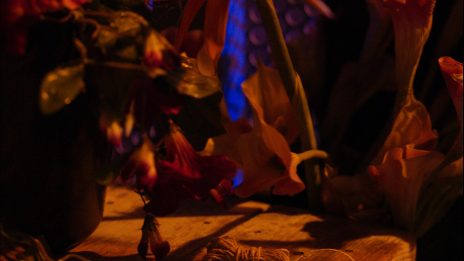 The siblings Vroni and Flori observe the goings-on at their parents' flower stall. Vroni claims to know the future. Aleksey Lapin believes her and shows a microcosm through which the marginalized stroll, while a wind that will change everything brews in the air. A playful ode to the feeling that nothing has to be as it is.
Director
:
Aleksey Lapin
Script
: Aleksey Lapin
Cast
: Florian, Veronika, Katerina und Martin Schöpfer
Camera
: Albert Car
Editor
: Daniel Rutz
Location Sound
: Maria Lisa Pichler, Marius Mertens
Sounddesign
: Dominic Kubisch
Production Design
: Andrej Rutar, Keili Retter
Costumes
: Natalya Lugovaya
Additional Credits
: Mit: Khasan Bozorov, Johanna Prosl, Barbara Tumpach, Tom Feichtinger, u.a.
Producers
: Claudia Joldes
Production
: Filmakademie Wien