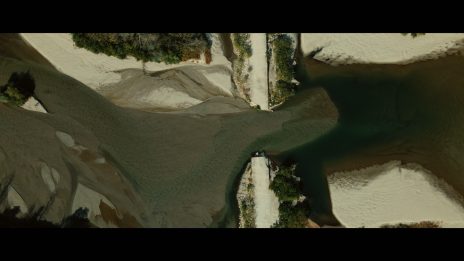 Souls of a River

Documentary Film, DE/GR/AT 2022, digital, 83 min, OmeU


A traveler sets out in search of clues in the landscape of his memories — at the Evros River, which forms part of the border between Turkey and Greece. Here he meets a forensic pathologist who tries to identify those refugees who died while crossing the river. A story about drawing borders and crossing them becomes a visually powerful, sensitive, and relentless documentary essay about current political failure.

Director

:

Chris Krikellis Script

: Chris Krikellis

Cast

: Pavlos Pavlidis, Chris Krikellis

Camera

: Judith Benedikt, aac

Editor

: Lisa Zoe Geretschläger, aea

Location Sound

: Dimitra Xeroutsikou (Griechenland), Lenka Mikulova (Österreich), Nic Nagl (Deutschland)

Music

: Nikos Platyrachos

Sounddesign

: Veronika Hlawatsch

Producers

: Peter Janecek

Production

: PLAESION Film + Vision e.U.