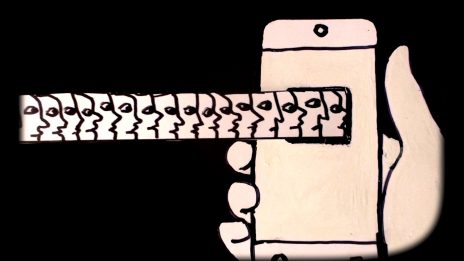 Revolution der Augen

Innovative Cinema, AT 2022, 75 min, stumm


Images; too many, too fast, and too loud that scatter our gaze, torpedo perception, and set the brain aflame. Revolution der Augen prescribes so-called "LOOK-PAUSES" to counteract the "overdosis of digital shitpictures": concentration of the gaze by means of images reduced to the basics, images that are celebrated in their style and duration. Friederike Pezold's film is a radi-cal meditation on the "smashing of old images" (Frieda Grafe) through the evolution of film.