Z32
Documentary Film, IL 2008, Farbe, 81 min., OmeU
Diagonale 2012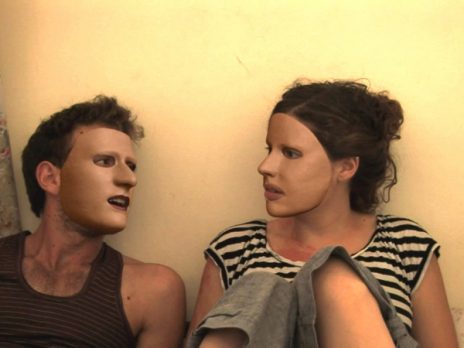 Director, Editor: Avi Mograbi
Script: Avi Mograbi, Noam Enbar
Camera: Philippe Bellaiche, Animation: Avi Mussel, Issy Dekel Yotam Nathan u.a.
Music: Noam Enbar mit Shredi Jabarin u.a.
Sounddesign: Dominique Vieillard, Avi Mograbi
Producers: Serge Lalou, Avi Mograbi
Production: Les Films d'Ici
Co-production: Le Fresnoy, in Kooperation mit CNC, Nova Communication, Rabinovich Foundation u.a.

A former Israeli elite soldier tells the story of an act of retaliation perpetrated by the military, in which he was directly involved and responsible for killing a person. His face is concealed by a digital mask, yet still allows the viewer a glimpse of his facial expressions. The audience is meant to look him in the eye – and thereby gain perspective on themselves. Mograbi himself takes a different position, and approaches the question theatrically. He sings songs by Brecht/Weill accompanied by a small orchestra that narrates and alienates in the style of a Greek chorus. It is not only the state that serves to fuel the conflict; every individual plays a part.