Slidin' – Alles bunt und wunderbar
Feature Film, AT 1998, Farbe, 97 min., OmeU
Diagonale 2017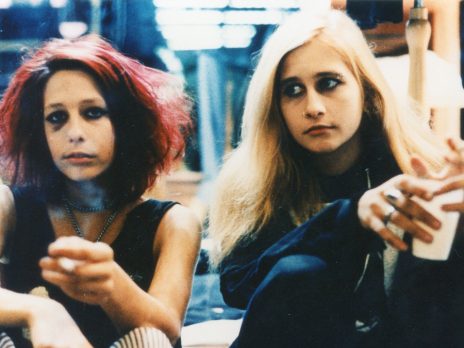 Director: Barbara Albert, Michael Grimm, Reinhard Jud
Script: Barbara Albert, Michael Grimm, Reinhard Jud
Cast: Maria Kastner, Martina Pöttl, Georg Friedrich, Markus Zeindlinger
Camera: Wolfgang Lehner
Editor: Karina Ressler
Music: Kim Pil Jung
Production: Novotny & Novotny Filmproduktion GmbH

Three cinematic "Moonlight sonatas": Barbara Albert, Michael Grimm, and Reinhard Jud orchestrate episodes that intertwine at times – stories of travelling at night and waking up the next day. In the 90s, it seems like pop is techno-music and the neon-colors have turned raunchy, seedy, and faded. A disquieting, at times dismal portrait of Vienna's nightlife in which little is left of the promises once made by the city, the night, the music.
(Alejandro Bachmann)

This is not America — Austrian Drifters
Starting with the Arena occupation in Vienna in the summer of 1976, when the nexus of pop, film and political attitude became more visible than ever before in Austria, this six-part-program examines the intertwining of pop and film. The figure of the drifter functions as a guide in this search for pop instances in Austrian cinema and the fundamentally "cinematic" aspects of pop.

1000 Beat Film As romping grounds for ideologies and identities, pop has become more topical again as a venue for political and social debates. "1000 Beat Film", searches for pop motifs in Austrian film and summons a pleasurable (re)reading of its moving images – between anarchy in the pubs and hedonism in the suburban disco.