l' Oasis
Short Film, AT/FR 2018, Farbe, 25 min., frOmeU
Diagonale 2019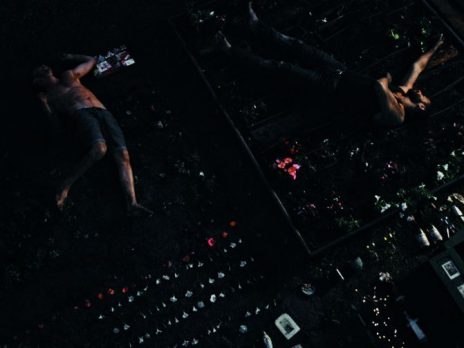 Director: Max Hammel
Script: Emma X
Cast: Gaël Sall, Maurin Ollès, Chikako Murata
Camera: Georg Vogler
Editor: Monique Thameyre
Location Sound: Gabriel Körbler
Music: Bedis Tir
Sounddesign: Gabriel Körbler
Production Design: Maria Prock
Costumes: Maria Prock
Producers: Max Hammel, Georg Vogler
Production: infamous pictures e.U.

As they so often do, the friends Gaël and Maurin sit and talk late in the evening in Maurin's grandmother's flower garden, enjoying wine and cigarettes. Gaël postulates: order is the sense of humanity and the world is its meaning. But Maurin does not give up so easily on his penchant for anarchy. When Gaël begins to stir up chaos then and there, the good order develops into a fatal final cause.