Happy-End
Innovative Cinema Short, AT 1996, Farbe+SW, 11 min., kein Dialog
Diagonale 2017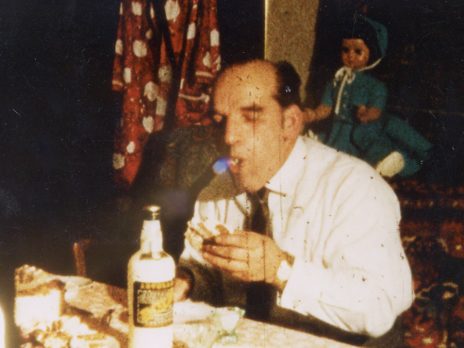 Director: Peter Tscherkassky

Avant-garde approaches to pop, traces of an encounter that appears full of frictions: In its more commercial offshoots, pop tends to polish and seal up, while the avant-garde quite often focuses on the fractures and scars. Ten Kalkito-Clips by Dietmar Brehm, cinematic formations of Pop art, are joined by pieces that work in different ways with the appearances, structures, and tonalities of pop – in that they translate, overheat, and satirize them.
(Alejandro Bachmann)

This is not America — Austrian Drifters
Starting with the Arena occupation in Vienna in the summer of 1976, when the nexus of pop, film and political attitude became more visible than ever before in Austria, this six-part-program examines the intertwining of pop and film. The figure of the drifter functions as a guide in this search for pop instances in Austrian cinema and the fundamentally "cinematic" aspects of pop.

1000 Beat Film As romping grounds for ideologies and identities, pop has become more topical again as a venue for political and social debates. "1000 Beat Film", searches for pop motifs in Austrian film and summons a pleasurable (re)reading of its moving images – between anarchy in the pubs and hedonism in the suburban disco.