3 amerikanische LPs
Innovative Cinema Short, BRD 1969, Farbe, 13 min.
Diagonale 2017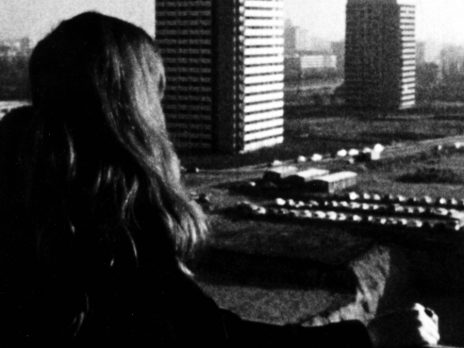 Director: Wim Wenders
Script: Peter Handke

EN für alle 3 Filme Three encounters of film, pop, and music. As foreplay: Wim Wenders' 3 amerikanische LPs written by Peter Handke testifies to the power of American pop music to transform pictures of cinematic landscapes. Seven years later, in Langsamer Sommer, Lou Reed is being played in full length on the turntable – providing the soundtrack to the drifting existence of two friends in Vienna. The year that it was shown in cinemas, Vienna also saw the light of yet another summer: a film fragment from Supersommer shows six minutes of the Arena occupation, including Leonard Cohen's performance.
(Alejandro Bachmann)

This is not America — Austrian Drifters
Starting with the Arena occupation in Vienna in the summer of 1976, when the nexus of pop, film and political attitude became more visible than ever before in Austria, this six-part-program examines the intertwining of pop and film. The figure of the drifter functions as a guide in this search for pop instances in Austrian cinema and the fundamentally "cinematic" aspects of pop.

1000 Beat Film As romping grounds for ideologies and identities, pop has become more topical again as a venue for political and social debates. "1000 Beat Film", searches for pop motifs in Austrian film and summons a pleasurable (re)reading of its moving images – between anarchy in the pubs and hedonism in the suburban disco.