Phantom Ride Phantom
Innovative Cinema Short, AT 2017, Farbe+SW, 10 min., ohne Dialog
Diagonale 2018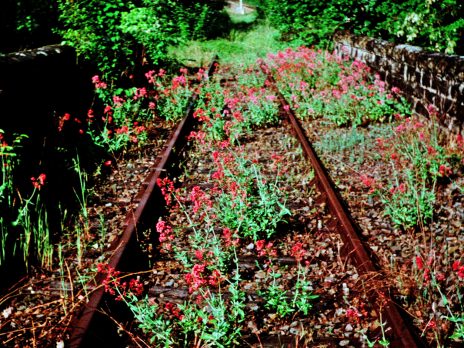 Director: Siegfried A. Fruhauf
Script: Fruhauf
Camera: keine
Editor: Fruhauf
Music: Jürgen Gruber
Producers: Fruhauf Siegfried A.

A rigid long shot of a landscape, at the center, an overgrown train track, then the image shakes, evoking movement: split screen, contrasts between dynamic and standstill, color and black-and-white: From the photograph via the film and back to the train. Siegfried A. Fruhauf spans that media-historical arc that represents his work as a whole — but seldom is it so relaxed and psychedelic as in Phantom Ride Phantom.